FINDS
An iconic Nordic restaurant in Hong Kong, FINDS is an acronym for the five Nordic countries – Finland, Iceland, Norway, Denmark and Sweden, carries a distinct Nordic culture in the bustling heart of Tsim Sha Tsui. The majority of the seasonal ingredients are imported directly from Northern Europe, complemented with original Nordic cooking techniques such as smoking, curing, pickling and fermenting, offering the true and delicate flavours.
THE NORDIC JOURNEY
A Gastronomic Journey Around the Five Nordic Countries
FINDS has prepared an authentic signature menu "The Nordic Journey" which is inspired by five of the region's countries, the menu will showcase the Nordic spirit in every detail, including signature dishes from Denmark, Norway, Iceland, Finland and Sweden, complemented with handpicked Nordic spirit and wines and exquisite Nordic tableware.
LUNCH, BRUNCH & AFTERNOON TEA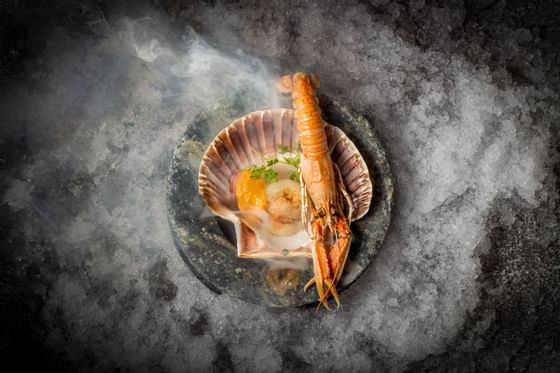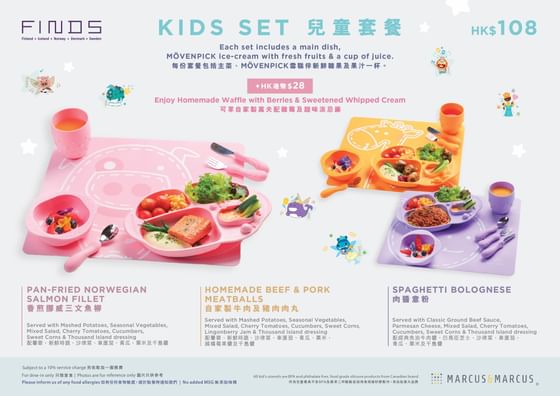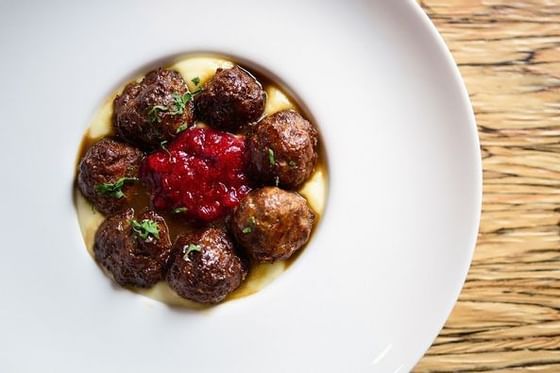 Opening Hours
Daily from 7am to 10pm
Meal sessions:
Breakfast: 7am to 10:30am
Lunch: 12pm to 2:30pm
Afternoon tea: 3pm to 5pm
Dinner: 6:30pm to 10:15pm
Last Order: 10pm

Contact
Address
1/F, The Luxe Manor, 39 Kimberley Road, Tsim Sha Tsui, Kowloon, Hong Kong

Phone
(852) 2522 9318
WhatsApp
(852) 9376 0331